Basement Flood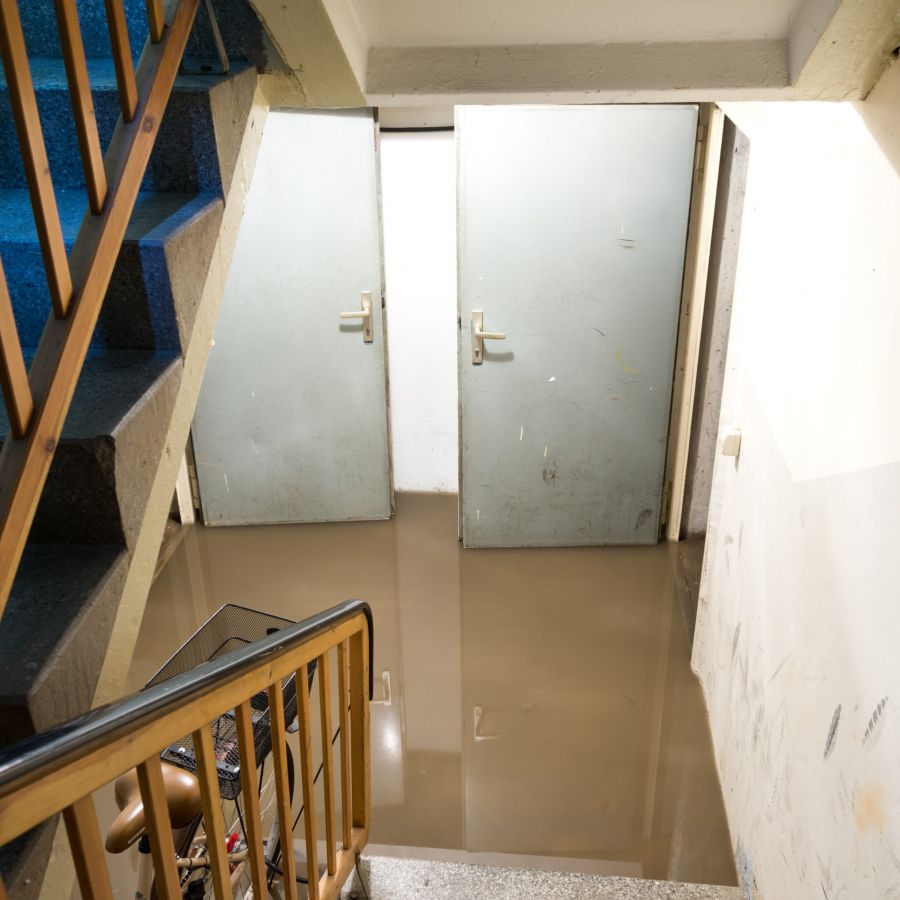 A flooded basement can bring many problems for homeowners. When your basement floods, it's much more than just a nuisance. Depending on the severity of the flood in your basement, it can be too dangerous to resolve without an experienced water damage restoration specialist. Once the water reaches a higher point than any electrical outlets, you're risking electrocution. The deeper the water, the more dangerous it can be.
★★★★★
"Showed up right away to our flood & started drying it out. Helped us navigate filing an insurance claim. Very knowledgeable (they aren't beginners) & local. Left the property clean & tidy and ready for the rebuild. I felt confident with Adam's recommendations."
Karen B, Flood Damage in Star Ranch, ID
---
24/7 Emergency Services
---
Why Is My Basement Flooding?
Because your basement is the lowest level of the house, it is sure to flood first. When water floods your basement, leaks and even cracks and holes in your basement walls can be the result. Basement floods can occur for many reasons:
Excessive rain
Melting snow
Over-saturated exterior ground
Failed sump pump
Sewer backup
Compromised waterproofed systems
24/7 Emergency Flood Damage Services
Immediate action is crucial when dealing with a flooded basement, but before trenching through any level of flooded water in your basement; whether you're trying to resolve the issue alone, or put a temporary stop to it, call the water damage experts at DrierHomes first! DrierHomes offers 24/7 emergency service to always ensure we are there when you need us most.
DrierHomes: Basement Flood Experts
The water damage restoration professionals at DrierHomes will get rid of all the standing water in your basement and properly dry the area out in a timely manner, helping to prevent mold growth and any other potential damage. We will help try to salvage any contents or storage, and remove any unsalvageable items. With over 5 years in the water damage restoration industry, our knowledgeable professionals will work to get your basement and home back to normal as soon as possible. Call today for a fast response for your basement flood!
---
Call for Fast FREE Quote
Dial Area Code first please.
---