Flood from Sprinkler System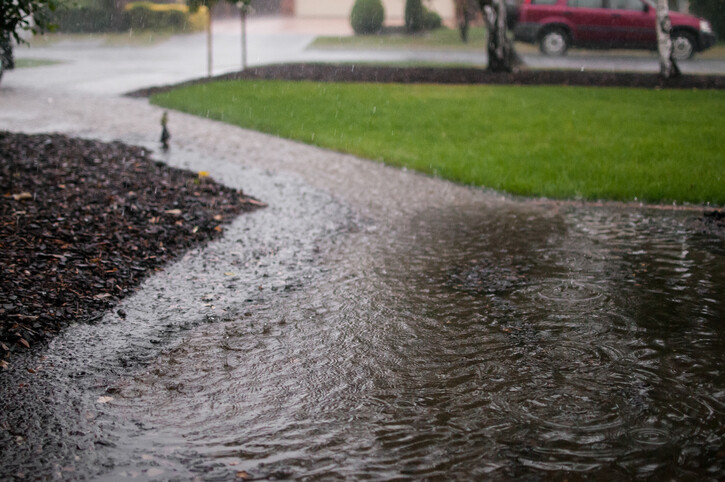 Can sprinkler systems really cause water damage to a building? The short answer is, absolutely. Most water damage is caused by heavy rains from storms, burst pipes or overflowing bathtubs. However, there are instances where a sprinkler system was the culprit in causing water damage in area homes. DrierHomes is a trusted water damage restoration company in operation since 2018, and we've just about seen it all. If you are experiencing water damage from your sprinkler system, call now for swift action.
★★★★★
"Adam was attentive, caring and an excellent communicator keeping us up to date throughout. We were even able to return home 2 days early. I "HIGHLY RECOMMEND" Drier Homes to anyone needing this type of emergency service."
Bob W, Water Damage Restoration in Caldwell, ID
---
Emergency Water Removal
---
Has Your Sprinkler System Pipe Burst?
If you have had your building's interior flood due to a broken irrigation pipe, immediate action is necessary to minimize the water loss to your property. First, turn the water off at the source. Then call (208) 254-4944 and the restoration pros at DrierHomes will arrive in minutes, any time of the day or night to secure the affected areas, extract any standing water and begin the drying out process. DrierHomes will get to work on your water before it can get to work causing structural damage to your property!
Basement Flooding from a Sprinkler?
Most often flood damage from pipes happens in the winter months when pipes freeze, or in the spring when the heavy rains come and rivers flood. Another frequent type of call we get happens when basements are flooding with water after a sprinkler line bursts.
Often, homeowners don't conduct an annual system check for problems in their irrigation in the spring. Before long, some will notice a river running through their yard and collecting at their house's foundation. When sprinklers run overnight or when people are away from home, water can be collecting for many hours before the problem is noticed.
Aside from user mistakes, sprinklers can also cause basement flooding when the sprinkler heads break off or water lines break. When the lines are too close to the home's foundation, pooling and seepage can occur, which is especially damaging if your basement is finished.
If your basement if flooding, regardless of the cause, call (208) 254-4944 as soon as possible to dispatch the reliable water damage crew from DrierHomes.
What to Do if Your Sprinkler System Causes Flooding
If you have noticed that water is collecting in your yard or you've got water collecting at your door or around your garage, the first thing to do is stop the flow of water. Turn off the water from your sprinkler control system. If that doesn't work, try to find the source of the water, whether on or off your property.
Next, check your building for any interior water penetration. If you see watermarks in the foundation and water dripping into your home, call to speak with the water damage pros at DrierHomes right away. Even seemingly small amounts of water on the floor or behind a wall can indicate larger problems in areas that can't be seen. Left undetected, the water damage worsens.
---
Call for Fast FREE Quote
Dial Area Code first please.
---