Damage Restoration in the Boise, Idaho Area
DrierHomes has provided superior damage restoration services in Caldwell and surrounding towns since 2018. Whether you are searching for a Caldwell damage restoration company to provide emergency water removal, sewage cleanup, fire damage restoration, smoke damage restoration, natural disaster cleanup, carpet restoration, mold removal, mold detection, trauma scene cleanup, or water damage restoration, DrierHomes is a name Caldwell residents trust for quality restoral of property when disaster strikes.
---
Call for FAST Service
Dial Area Code first please.
---
DrierHomes gets you back to normal ASAP
If your damaged property is located in Caldwell, call DrierHomes for professional quality work. We take pride in our reputation for serving Caldwell customers when you need us most.
Damage reconstruction can be expensive and time consuming. DrierHomes gets on site quickly to assess your damage, contain the problem area, and ensure that the area is safe.
Then, we get to work on removing all damage debris and unsalvageable property. We thoroughly clean and sanitize all affected surfaces. Then, we begin the restoration and reconstruction process using only the highest quality materials available.
Accidents and Mother Nature happen. No matter the cause of your water problem, DrierHomes will remove any standing water and dry out your home or business quickly, before mildew and mold have a chance to grow. Then we'll restore your dwelling back to normal as if nothing ever happened. Regardless of broken pipe or flood, call DrierHomes at (208) 254-4944 for quick resolution to water damage in Caldwell, Idaho.
Sewage isn't just messy. It's toxic. Don't take any chances with your health. DrierHomes has the knowledge and the expertise to handle your sewage emergency.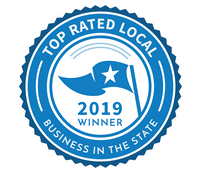 ---
Call for FAST Service
Dial Area Code first please.
---
Call 24/7 (days, evenings, and weekends) for damage restoration services.